Welcome to D-TECHNIK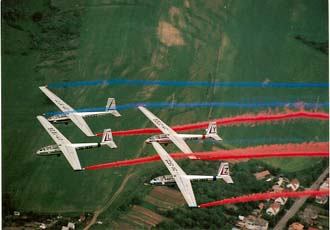 Industrial area Jablůnka-Vsetín
Profile of company

History of zone Zbrojovka Jablůnka

Beginning of factory is dated from year 1935 as a Chemical – engineering zbrojovka with set to production military ammunition. From year 1945 is the factory gradually refilling and reorganization to engineering company. Manufacturing programs are parts for textile machinery, machinetool, clutch to car ŠKODA, turning automatics parts. The company made independent in year 1995 by complicated property relations. It was stagnated and liquidated as original Zbrojovka Jablůnka in 1998. From year 1999 became new owner company
D-TECHNIK Inc.

History from year 1995

The company D-TECHNIK Inc. was set up14.9.1995 in Ostrava. The company was registrated as joint-stock company with in public noncommercial share.
The company took over production self-rescuer filter apparatus ZP-4 and absorber breathing apparatus BG 174 fa Dräger, which are used in mine industry, for need mine rescue service and fire company. The company from their own property bought technology production rescue apparatus.As main aim they specify increased accent on suit and their plotting. In one year of business put in the company D-TECHNIK no small substance in to mareketing and business activities.
Year 1996 was stabilized production and expanded business contacts.
From year 1997 to 1999 were active business relations express in increased sale for 100%.
D-TECHNIK Inc. short time after setup transfer most of the parts activity to Jablůnka, where was the company in leased spaces in zone of Zbrojovky Jablůnka Inc, which the company bought in year 1999.

Safety environment for self development

Joint stock company D-TECHNIK Inc. is all close corporation. Shares are in holds of Czech republic citizens. The company is not under any obligations to funds or any other person who has some hidden relation to property or to control of the company. The company perform all obligations to government office and delivery obligation for staff. The company is able to perform its financial obligation and it is not endangered of payment inability. Physical property and realproperty with reserve exceed credit advanced , the company is not undercapitalized and overcredit.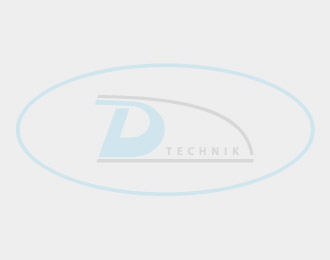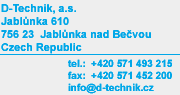 D-TECHNIK Inc. is at present mainly productive company with sight to manufacturing and sale own products:
Self –rescuer device filter
Absorption vessel to insulative breathing device
Products made of plastic (made by injection valve presser)
Pyrotechnic products- signal and hit products resources
Provides services in the area distribution : electric energy, heat, water

The workers of D-TECHNIK a.s. are knowing of this traditional manufacturing and they have all skill in pyrotechnic branch.
We are active in contacts with ARMY of the Czech republic and Ministry of Internal Trade.